Who we are..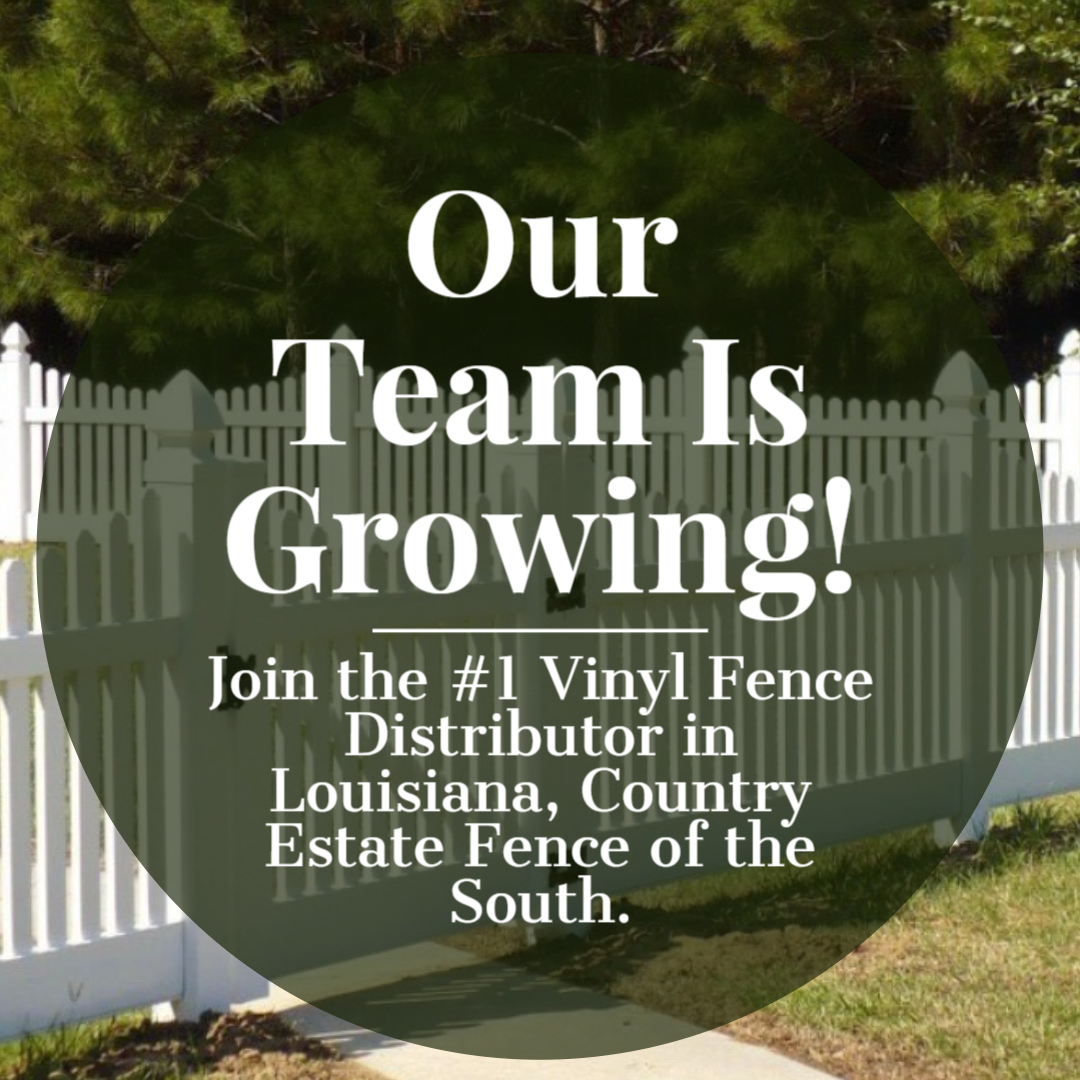 .
We are Country Estate Fence of the South, Inc. and our commitment to providing quality products and superior service to ALL customers establishes us as the #1 Vinyl Fence Distributor in Louisiana
What we do…
We create positive experiences with consumers through engaging conversations within the scope of work. We attract a familial atmosphere and supply products to enhance the beauty and security of our customer's homes. We supply over 150 contractors and do-it-yourself customers across 9 states.
Position for Hire: Inside Sales Representative & Estimator
This candidate will display the following attributes:
Are you enthusiastic, driven, & goal-oriented?
Do you carry out each day with a positive attitude?
Do you have a willingness to learn and be coached?
Do you communicate information clearly and concisely?
Qualifications:
Are you Detailed, Organized, & Dependable?
Do you have experience with estimating and data entry?
If you answered yes, then we want to hear from you! Click below to apply.