Pool Code
Jul 3, 2019
by Katelynn German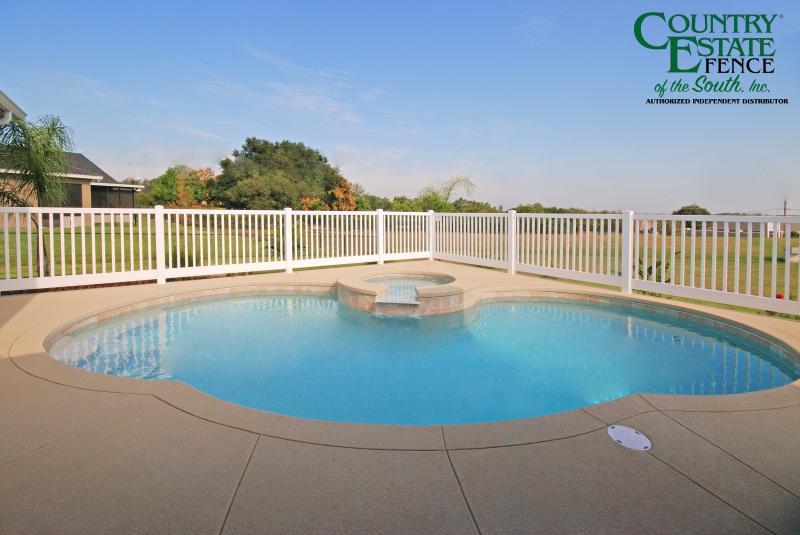 POOL FENCE
When purchasing a fence for your pool, it's important to check your local laws and regulations.
Requirements will vary depending on location.
BOCA stands for Building Officials & Code Administration.
Fence must be at least 48 inches tall.
Minimum space between the first or lowest top rail and bottom rail must be at least 45 inches in length.
Certain fence styles may have to be taller than 48 inches.
Spacing between pickets must be less than four inches. A 4-inch sphere cannot fit between pickets.
Ground clearance from the bottom rail to grade must be less than 4 inches.
All gates must be equipped with self-closing hardware.
All gates must be equipped with self-latching hardware.
All gates must open away from the pool.
The opening mechanism of the latch must be at least 54 inches above the ground.
Click here to download a free copy of BOCA rules and regulations.
Disclaimer: Country Estate® / Country Estate Fence of the South, Inc. is not the author of the Downloadable BOCA PDF.
Disclaimer: Check local laws, regulations, codes and requirements before purchasing a fencing system. REQUIREMENTS WILL VARY DEPENDING ON LOCATION.